Building Inspiration
Renovating Ponti's Icon
OVERVIEW
Please note: The reopening of the Martin Building and the Sie Welcome Center will be postponed due to the museum's closure. We are following guidance from government and public health officials for flattening the curve of new COVID-19 infections in Denver and Colorado. Learn more.
Following two years of hard construction to create a welcoming, engaging, and united campus, the museum announced in November 2019 that its construction phase is complete. Current and future site work will include exterior plaza construction, and collection move in, and gallery installation for the summer reopening.
Thanks to the thousands of visitors that experience transformative encounters with art each year, the DAM is in the top 20 most attended art museums in North America. Home to award-winning exhibitions and top-tier programs for all ages, the DAM is a place for shared, hands-on experiences, an appreciation for diverse cultures, and personal expression. It is a beacon for creativity and innovation, the very qualities that make our city great.
The completion of the Martin Building project will expand the museum's ability to serve the community, welcome guests to our city, and preserve and present priceless works of art from cultures around the world and throughout history for generations to come.
MARTIN BUILDING REOPENING EVENTS
The reopening of the Martin Building and the Sie Welcome Center will be postponed due to the museum's closure.
Learn More
Renovation Milestones
See a timeline of project milestones.
LEARN MORE
Gift Announcements
Read more about the individual donors and foundations in our community that have pledged significant gifts to the Martin Building renovation project.
Read more
A Modernist Gem
The Martin Building was designed by Italian architect Gio Ponti and Denver-based James Sudler Associates. Its 7-story silhouette is celebrated as one of the first high-rise art museums and is the only completed building in North America designed by the renowned Italian modernist.
Architectural Partners
Fentress Architects of Denver and Boston-based Machado Silvetti have been selected to design and administer the construction of the project, following a master plan study developed by Tryba Architects.
KEY ELEMENTS
Key project elements include bringing the museum's renowned educational programs to the center of the campus, expanding gallery spaces for growing collections, including design and western American art, completing Ponti's original vision for visitor access to stunning 7th-floor views, exterior site improvements, and updating environmental and other key systems to current-generation technology.
RESTAURANT INFORMATION
The Martin Building will feature a new restaurant and a quick-service café. Museum visitors will have more spaces to dine and more choices during their museum visit.
Read more
Preview of the New Spaces
Learn more about the upgrades to the building systems, new and expanded event spaces, and the rooftop terraces that will provide spectacular views. Also, see a preview of where each collection will be located on an infographic.
See More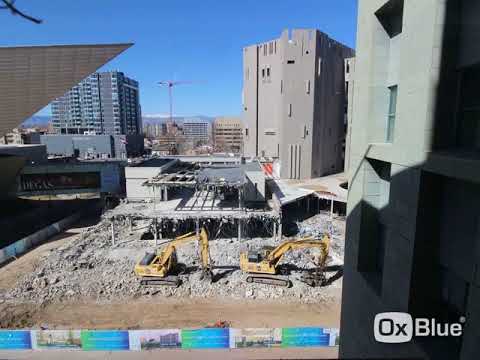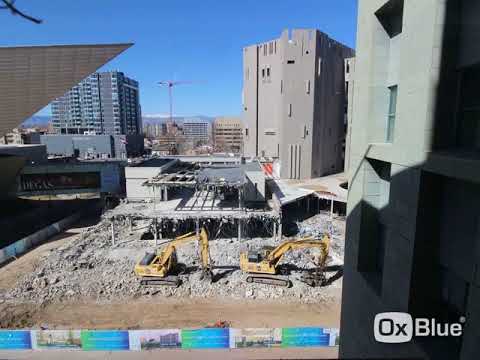 Martin Building renovation images
#denverartmuseum
Images: Sharon and J. Landis Martin. Anna and John J. Sie. Photo by Steve Peterson. Proposed architectural rendering of Martin Building from the Cultural Center Complex Garage. Proposed architectural rendering of an aerial view of the North Building at dusk. Rendering of the planned west terrace outside the Helen and Arthur E. Johnson Galleries of Western American Art. Courtesy of Fentress Architects and Machado Silvetti. Background photo of the Martin Building © Wayne Thom. Homepage photo of Martin Building at sunset © James Florio.