Stampede
Animals in Art
September 10, 2017–May 19, 2019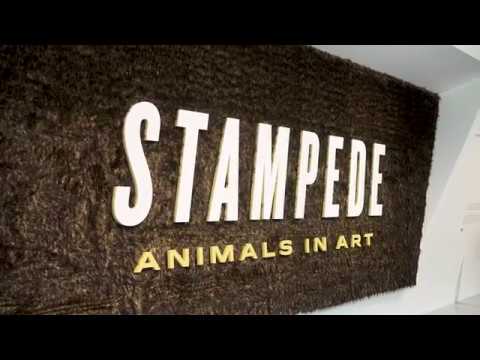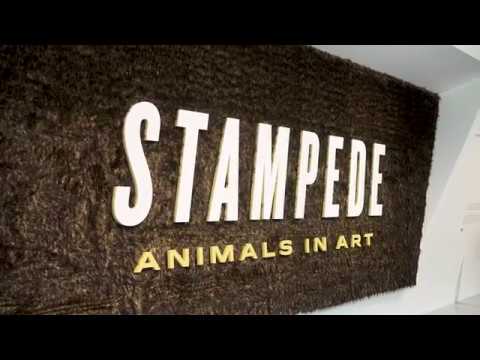 About
Now Closed: September 10, 2017–May 19, 2019
Hamilton Building - Levels 3 & 4
See how animals have captivated artists throughout history in Stampede: Animals in Art. This cross-departmental exhibition brings together more than 300 objects from the Denver Art Museum's collection to explore the presence of animals in art throughout centuries and across cultures.
Stampede creates an opportunity for visitors to discover and consider the role animals play through themes such as personal connections with animals, how animal materials have been used in art, how animals are used to tell stories or represent political ideas, and how artists use animals in imaginative ways. It includes visitor favorites such as a four-faced Hamat'sa Mask, Deborah Butterfield's horse sculptures, artworks by Frederic Remington and Georgia O'Keeffe, as well as rarely seen works.
Visitors can try their hand at drawing in the gallery and spend time closely looking at smaller objects in a "cabinet of curiosities." Stampede also features an interactive space where visitors can learn about the creative process behind the Never Alone video game created by Native North Alaskan storytellers. In conjunction with Stampede, visit A Walk in the Woods on level three for animal-inspired activities.
Stampede: Animals in Art is organized by the Denver Art Museum. The exhibition curation has been led by John Lukavic, curator of Native arts, and Florence Müller, Avenir Foundation Curator of Textile Art and Fashion at the DAM.
Exposición
Stampede: Animals in Art
10 de septiembre de 2017 a 19 de mayo de 2019
Edificio Hamilton, Nivel 3 y 4
Incluida en la entrada general Comprar entradas generales por Internet.
En Stampede: Animals in Art (Estampida: animales en el arte) los visitantes apreciarán cómo los animales despertaron la imaginación de los artistas a través de la historia. Esta exposición interdepartamental reunirá más de 300 objetos de la colección del Denver Art Museum para explorar la presencia de los animales en el arte a través de los siglos y las diferentes culturas.
Por ser de gran escala, se inaugurará en el Nivel 3 del Edificio Hamilton el 10 de septiembre de 2017 y se ampliará al Nivel 4 el 3 de diciembre del mismo año.
Su objetivo es que los visitantes descubran y reflexionen sobre el papel de los animales en temas como la relación personal con ellos, la aplicación de materiales de origen animal en el arte, su protagonismo en el relato de historias o representación de ideas políticas y cómo los artistas usan animales de maneras creativas. La exposición incluirá algunos favoritos de los visitantes, como el Soundsuit de Nick Cave, la máscara de cuatro caras Hamat'sa, las esculturas de caballos de Deborah Butterfield y pinturas de Frederic Remington y Georgia O'Keeffe, así como otras obras que no se exponen a menudo.
En la sala los visitantes podrán poner a prueba su talento en dibujo y observar con atención objetos pequeños en un gabinete de curiosidades. Stampede también contará con un espacio interactivo para aprender sobre el proceso creativo del videojuego Never Alone, creado por los cuentistas indígenas del norte de Alaska. Junto con Stampede, el taller del Nivel 1 del Edificio Hamilton se transformará en el Estudio 3-D con actividades de arte prácticas vinculadas con los animales.
Stampede: Animals in Art está organizada por el Denver Art Museum. Los principales curadores de la exposición son John Lukavic, curador titular de artes indígenas, y Florence Müller, curadora de arte textil de la fundación Avenir Foundation y curadora de moda del DAM.
Stampede: Animals in Art está organizada por el Denver Art Museum. Esta exposición recibe el generoso apoyo de los donantes para la campaña benéfica Annual Fund Leadership Campaign y de los ciudadanos que brindan su apoyo al Distrito de Organizaciones Científicas y Culturales (SCFD, por sus siglas en inglés). Apoyo promocional proporcionado por 5280 Magazine, CBS4, Comcast Spotlight y The Denver Post.
Share your visit with the DAM!
#Denver Art Museum