Shade
Clyfford Still/Mark Bradford
April 9, 2017–July 16, 2017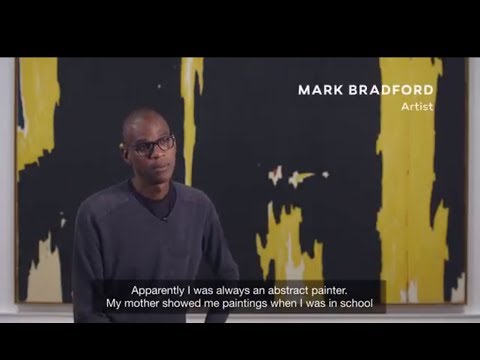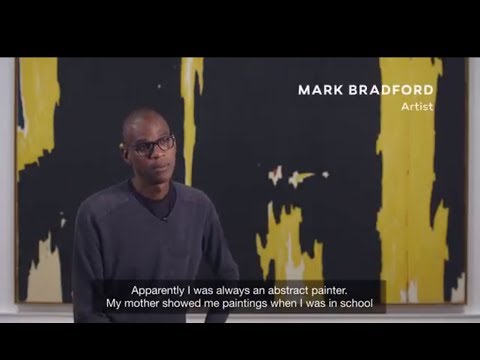 Now Closed: April 9, 2017–Jul 16, 2017
Hamilton Building - Level 1
Contemporary works and abstract expressionist masterpieces converge in Shade: Clyfford Still/Mark Bradford, a collaborative two-venue presentation by the Denver Art Museum (DAM) and Clyfford Still Museum (CSM). Paintings by renowned contemporary American artist Mark Bradford—who is representing the U.S. at the 2017 Venice Biennale—are on view at the DAM, alongside related canvases by Clyfford Still. An exhibition of Still's work curated by Bradford is on view at CSM. Shade underscores the legacy of abstract expressionism and Bradford's exploration of abstraction's power to address social and political concerns.
As an African American painter, Bradford has long been fascinated by Still's extensive use of black as a signature component of his work. Shade explores both artists' unique relationships to black in their paintings, whether it's used to force viewers out of their comfort zones, evoke emotions, or confront conventional notions of race.
Social activism through art will be explored further with programming at both museums, inspired by Bradford's Art + Practice Foundation, which he founded with philanthropist and collector Eileen Harris Norton, and social activist Allan DiCastro.
Shade is accompanied by an illustrated exhibition catalog that is available in The Shops at the Denver Art Museum and online.
This is a traveling exhibition, a version of which was on view at Buffalo's Albright-Knox Art Gallery May 26–October 2, 2016, and will be on view to Denver audiences April 9–July 16, 2017 at DAM and CSM. DAM's exhibition, curated by Rebecca Hart, curator of modern and contemporary art, will be an expanded presentation of the works on view at Albright-Knox. Bradford's curation at CSM will feature approximately 15 works by Clyfford Still, and continues the Artists Select program, which invites contemporary artists to curate works from the museum's holdings to explore Still's legacy and the inspiration each draws from the work.
For Members
DAM members can see Shade for free through July 16 (included in general admission). Your DAM membership card or general admission receipt also grants entry to the Clyfford Still Museum during the run of this exhibition.
Not yet a member? Join today.
Plan Your Visit
Shade is a collaborative, two-venue exhibition with the Clyfford Still Museum (CSM). Admission at both venues is included in the price of general admission, which can be purchased online for nonmember adults; tickets are free for members and youth under 18. Your general admission receipt will allow you to visit the presentation at the DAM and at CSM during the run of this exhibition.