Serious Play
Design in Midcentury America
May 5, 2019–August 25, 2019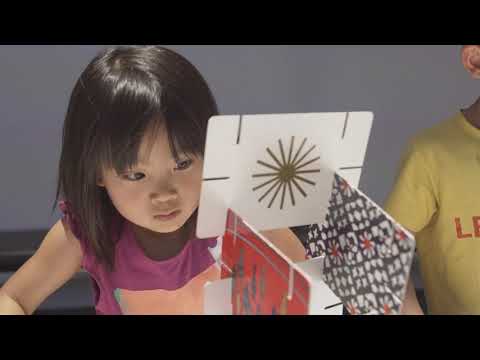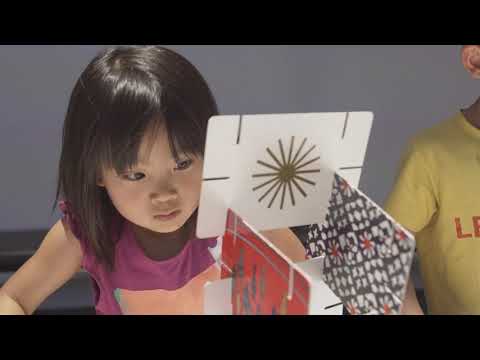 About
Now Closed: May 5, 2019–Aug 25, 2019
Hamilton Building - Level 2
Serious Play: Design in Midcentury America presents the concept of playfulness in postwar American design as a catalyst for creativity and innovation. This exhibition will explore how employing playfulness allowed designers to bring fresh ideas to the American home, children's toys and play spaces, and corporate identities.
During the 1950s and '60s, a number of factors came together to make this bold design innovation possible. Diverse materials and manufacturing techniques opened up possibilities for new approaches to design and larger-scale production. Larger disposable income and leisure time of a growing middle class offered more possibilities for designers to help Americans discover a new way of living at home through thoughtfully designed objects. An emerging focus on child development prompted an interest in children's furniture and placed a fresh emphasis on the importance of smart toy design. Pervasive Cold War anxiety created a desire to bring positivity and escapism into everyday spaces. Architects and designers that took advantage of all these new opportunities thrived.
Co-organized by the Milwaukee Art Museum and the Denver Art Museum, the exhibition includes over 200 works in various media, ranging from works on paper, models, textiles, furniture, and ceramics to films, toys, playground equipment, and product design. Organized around three themes—the American home, child's play, and corporate approaches to design—the exhibition encourages visitors to consider how design connects to their daily lives.
A full-color, hardcover exhibition catalog will be published by the Milwaukee Art Museum and the Denver Art Museum and in association with Yale University Press. Essays will give voice to the exhibition's thematic threads and will reveal new scholarship on the topic of play in postwar American design.
Serious Play is co-curated by Darrin Alfred, curator of architecture and design at the DAM, and Monica Obniski, Demmer Curator of 20th and 21st Century Design at the Milwaukee Art Museum.
Exposición
SERIOUS PLAY
DESIGN IN MIDCENTURY AMERICA
Serious Play: Design in Midcentury America (Juego serio: el diseño en Estados Unidos de mediados de siglo) presenta el concepto lúdico en el diseño estadounidense después de la guerra, como factor catalizador para la creatividad y la innovación. Esta exposición explora cómo este elemento lúdico les permitió a los diseñadores contribuir con novedosas ideas a los hogares estadounidenses, juguetes infantiles y áreas de juego, así como también a las identidades corporativas.
Durante la década de 1950 y 1960, se conjugaron varios factores que hicieron posible este diseño audaz e innovador. Los distintos materiales y técnicas de producción abrieron posibilidades para el diseño y la producción a gran escala con nuevos métodos. A medida que la creciente clase media disponía de más ingresos y tiempo libre, los diseñadores tuvieron la oportunidad de ayudar a los estadounidenses a descubrir una nueva manera de vivir en el hogar a través de objetos diseñados con detalle y atención. El interés emergente en el desarrollo infantil despertó el interés en los muebles para niños y puso un nuevo énfasis en la importancia del diseño inteligente de juguetes. El temor generalizado por la Guerra Fría alimentó el deseo por el escapismo y la búsqueda de lo positivo en los espacios cotidianos. Los arquitectos y diseñadores que aprovecharon estas nuevas oportunidades gozaron de gran prosperidad.
Esta exposición, organizada en conjunto por el Milwaukee Art Museum y el Denver Art Museum, incluye más de 200 obras en diversos medios, desde obras en papel, maquetas, textiles, muebles y piezas de cerámica, a películas, juguetes, aparatos para parques infantiles y diseño de productos. La exposición está organizada en tres temas: el hogar estadounidense, el juego infantil y las estrategias corporativas de diseño, con el objetivo de animar a los visitantes a reflexionar sobre cómo el diseño se relaciona con la vida cotidiana.
Se publicará un catálogo de la exposición, encuadernado a todo color y con tapa dura, a cargo del Milwaukee Art Museum y el Denver Art Museum en asociación con Yale University Press. Los ensayos darán voz a los hilos temáticos de la exposición y reflejarán los nuevos estudios sobre el concepto lúdico en el diseño estadounidense de posguerra.
For Members
Not a member? Join today to receive future invitations to exhibition previews, discounts on programming, FREE general admission for an entire year, and much more!
Share your visit with the DAM!
#SummerofPlay2019