Eyes On
Xiaoze Xie
December 3, 2017–July 8, 2018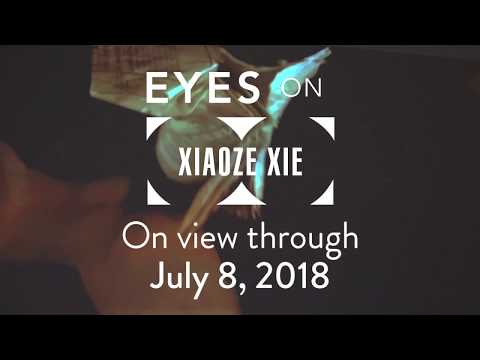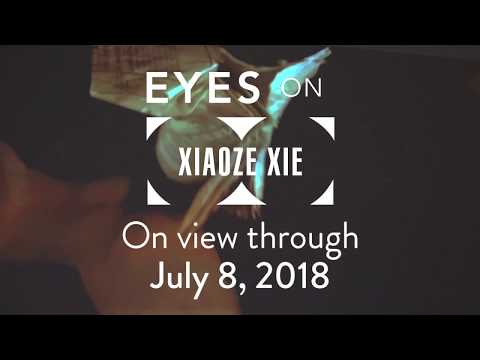 About
Now Closed: December 3, 2017–Jul 8, 2018
Hamilton Building - Level 4
Xiaoze Xie has a lifelong passion for books. In his worldview, books are conveyers of prestige and signifiers of collective cultural knowledge: repositories of historical meaning, cultural conflict, and political strife. For Eyes On: Xiaoze Xie, the artist has created still-life paintings of books, videos, and installations based on banned and forbidden books in China.
Born in a small town in Guangdong Province, China, at the beginning of the Chinese Cultural Revolution in 1966, Xie now splits his time between studios in Beijing and Palo Alto, California, where he is the Paul L. & Phyllis Wattis Professor of Art at Stanford University.
With Eyes On: Xiaoze Xie, the Denver Art Museum initiates a series of exhibitions featuring contemporary artists who we believe should have fuller exposure to our audiences. Watch for new Eyes On rotations every six months in the Logan Gallery and Fuse Box in the Hamilton Building's fourth floor.
Exposición
Eyes On: Xiaoze Xie
Abierta hasta el 8 de julio de 2018
Edificio Hamilton, Nivel 4
Incluida en la entrada general
Comprar entradas generales por Internet.
A Xiaoze Xie siempre le han apasionado los libros. Desde su punto de vista, los libros transmiten prestigio y son el símbolo del conocimiento cultural colectivo: son depositarios de significado histórico, conflictos culturales y luchas políticas. Para Eyes On: Xiaoze Xie (Los ojos puestos en Xiaoze Xie), el artista creó bodegones de libros, videos e instalaciones basados en libros prohibidos en China.
Xie nació en 1966 en un poblado de la provincia Guangdong, China, al principio de la revolución cultural china. Ahora alterna su tiempo entre sus estudios, uno en Pekín y otro en Palo Alto, California, donde es el profesor de arte de la cátedra Paul L. & Phyllis Wattis de la Universidad de Stanford.
Con Eyes On: Xiaoze Xie, el Denver Art Museum inicia una serie de exposiciones de artistas contemporáneos que, a nuestro criterio, deberían tener una mayor divulgación. Habrá rotaciones de exposiciones Eyes On cada seis meses en la sala Logan y Fuse Box en el cuarto nivel del Edificio Hamilton.
La exposición Eyes On: Xiaoze Xie está organizada por el Denver Art Museum. Esta exposición recibe el generoso apoyo de Vicki y Kent Logan, de los donantes para la campaña benéfica Annual Fund Leadership Campaign y de los ciudadanos que brindan su apoyo al Distrito de Organizaciones Científicas y Culturales (SCFD, por sus siglas en inglés). Apoyo promocional proporcionado por 5280 Magazine, CBS4, Comcast Spotlight y The Denver Post.