Each/Other
Marie Watt and Cannupa Hanska Luger
Opens May 23, 2021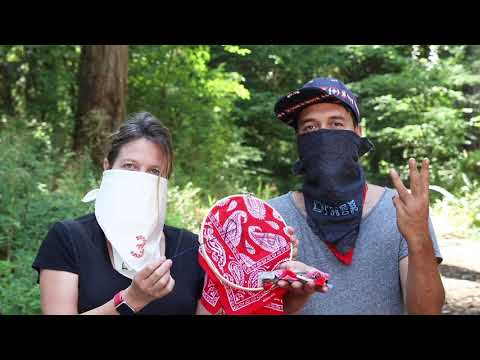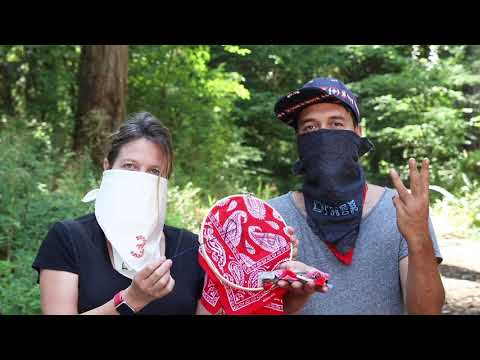 May 23, 2021 – August 22, 2021
Hamilton Building - Level 1
Each/Other: Marie Watt and Cannupa Hanska Luger is the first exhibition to present together the work of Watt and Luger, two leading Indigenous contemporary artists whose processes focus on collaborative artmaking. Learn how you can contribute to an artwork in the exhibition by submitting an embroidered bandana by October 31.
Each/Other will feature 24 mixed-media sculptures, wall hangings, and large-scale installation works by Marie Watt (Seneca, Scottish, German) and Cannupa Hanska Luger (Mandan, Hidatsa, Arikara, Lakota and European), along with a new monumental artist-guided community artwork. While each artist's practice is rooted in collaboration, they have never before worked together or been exhibited alongside one another in a way that allows audiences to see both the similarities and contrasts in their work.
"Collaboration and the creative process are central to this exhibition and each of the artists' work," says curator Lukavic. "In today's society, value is placed primarily on the noun 'art' and not the verb form, or act of creating. Together, Watt and Luger show us the ways in which art moves beyond the end product, beyond a static or luxury item, to become the very process of creation itself—unbound and limitless," said John P. Lukavic, Andrew W. Mellon Curator of Native Arts at the DAM.
The artists, along with the DAM, have distributed a video invitation that includes a call for community participation and instructions for how individuals can contribute. The public, with no limit on geographic location, will be invited to add to the work by sending what they create to the artists. Through this collaboration, it is the artists' hope that participants discover something new about themselves, their neighbors, and the world around them, while leading to a greater sense of understanding between people. The artists will combine the submissions into a work that will be on display in the exhibition.
Each/Other will present the work of Watt and Luger divided into two sections that explore the artists' engagement with community, materials, and the land. A new collaborative piece will be located where the two artists' works converge within the gallery. Works on view in Each/Other will consist of materials such as carved wood, ceramic and fabric sculpture, photography, installation works with coconcertina and oil drums, video-based interpretive elements, and documentation pieces to show past performance works by the artists.
About the Artists
Marie Watt's work draws primarily from history, biography, Iroquois proto-feminism, and Indigenous principles, often addressing the interaction of the arc of history with the intimacy of memory. Based in Portland, Oregon, Watt was a Native Arts Artist-in-Residence at the DAM in 2013. Butterfly, a large-scale and visitor favorite artwork by Watt, was acquired by the DAM in 2015 and will be on view in Each/Other. Her primary materials are often everyday objects that can carry extraordinary histories of use, such as blankets, which in her tribe (Watt is an enrolled citizen of the Seneca Nation) are given to those who bear witness to important life events. In working with blankets, her process is both solitary and collaborative; her small works are often personal.
Cannupa Hanska Luger is a New Mexico-based, multi-disciplinary artist. Using social collaboration in response to timely and sitespecific topics, Luger produces multi-pronged projects that take many forms. Through monumental installations that incorporate ceramics, video, sound, fiber, steel, and repurposed materials, Luger interweaves performance and political action to communicate stories about 21st-century Indigeneity. Nature, acquired by the DAM in 2015, along with other recent notable works by Luger, will be on view in Each/Other, including a monumental sculptural installation from 2018 titled Every One. Created by people from hundreds of communities across the United States and Canada, this socially collaborative work is composed of over 4,000 individual handmade clay beads—each one representing a person who has been lost—and aims to re-humanize the data of missing and murdered Indigenous women, girls, queer, and trans community members.