Drawn to Glamour
Fashion Illustrations by Jim Howard
March 25, 2018–August 5, 2018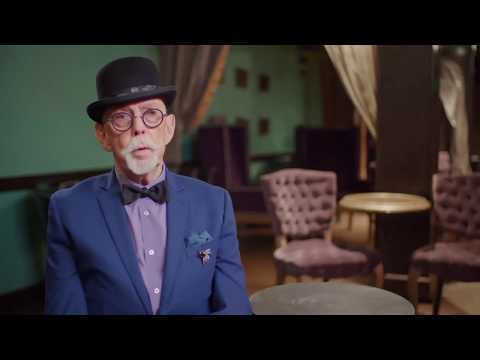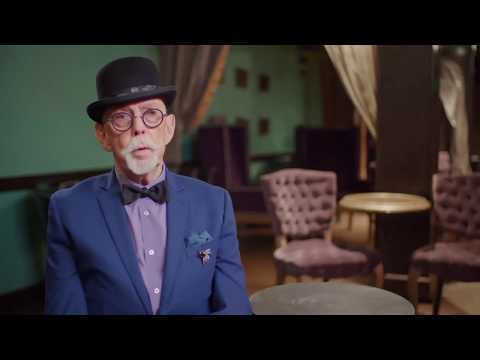 About
Now Closed: March 25, 2018–Aug 5, 2018
Hamilton Building - Level 2
Drawn to Glamour: Fashion Illustrations by Jim Howard presents the award-winning editorial work by artist Jim Howard, a well-respected member of Denver's fashion community. More than 100 works on paper showcase Howard's four-decade fashion illustration career, starting with his early advertising campaigns for Neiman Marcus in the late 1950s, and through the '70s and '80s when the fashion illustration industry was at its height. The exhibition offers a nostalgic look at fashion trends set by top ready-to-wear designers, high-end fashion retailers, and cosmetic companies.
Neiman Marcus immediately recognized Howard's talent when he worked as an in-house fashion illustrator and assistant artistic director at its headquarters in Texas. He later moved to New York City to become the artistic director of Franklin Simon and eventually became a freelance artist, remaining in high demand by major department stores, including Saks Fifth Avenue, Bonwit Teller, B. Altman and Company, and the LA-based retailer Bullocks. These department stores employed Howard to create illustrations for fashion houses, such as Dior, Oscar de la Renta, Calvin Klein, and Yves Saint Laurent, which were most often published in The New York Times.
In addition, Drawn to Glamour features eight looks from the Denver Art Museum's fashion collection and four men's silhouettes on loan from private lenders that capture the essence of some of the most iconic trends of the late '50s to the early '80s.
Exposición
En exhibición hasta el 5 de Agosto de 2018
Edificio Hamilton, Nivel 2
Incluida en la entrada general Comprar entradas generales por Internet.
Drawn to Glamour: Fashion Illustrations by Jim Howard (Dibujando el glamur: ilustraciones de moda de Jim Howard) presenta la obra editorial premiada del artista Jim Howard, miembro respetado de la comunidad de la moda de Denver. Más de 100 obras en papel destacan su carrera de ilustrador de modas que abarca cuatro décadas, empezando con sus primeras campañas de publicidad para Neiman Marcus a finales de los años 50 y a través de los años 70 y 80, cuando el sector de la ilustración de modas alcanzó la cumbre. La exposición ofrece una mirada nostálgica a las tendencias de la moda de los principales diseñadores de prêt à porter, de las tiendas de modas de lujo y de las empresas de cosméticos.
Neiman Marcus reconoció de inmediato el talento de Howard cuando trabajó en su sede de Texas como ilustrador de modas y subdirector artístico. Luego se mudó a Nueva York para trabajar como director artístico de Franklin Simon y terminó siendo un artista independiente y en gran demanda por los grandes almacenes, entre ellos, Saks Fifth Avenue, Bonwit Teller, B. Altman and Company y Bullocks, de Los Ángeles. Esos almacenes le encargaron a Howard que creara ilustraciones para las casas de modas, como Dior, Oscar de la Renta, Calvin Klein e Yves Saint Laurent, que se publicaban principalmente en el New York Times.
Además, Drawn to Glamour presenta ocho diseños de la colección de modas del Denver Art Museum y cuatro siluetas masculinas en préstamo por parte de particulares que capturan la esencia de algunas de las tendencias más excepcionales de finales de los 50 a principios de los 80.
For Members
This exhibition is free for members (included in general admission).