Dior
From Paris to the World
November 19, 2018–March 17, 2019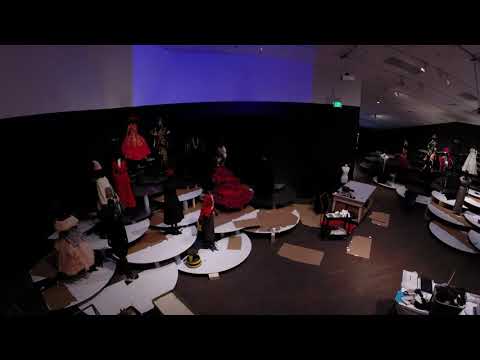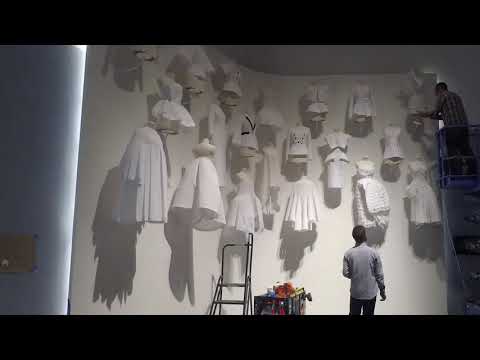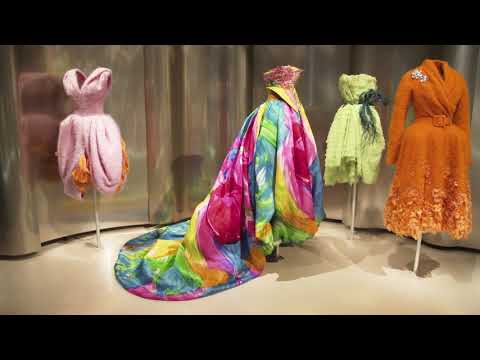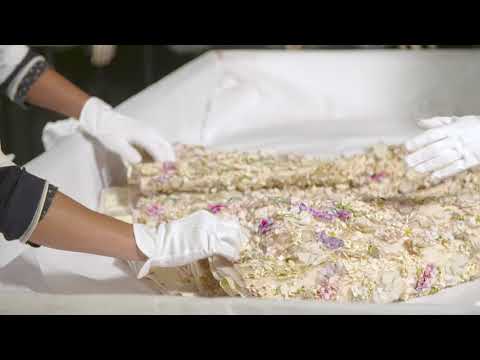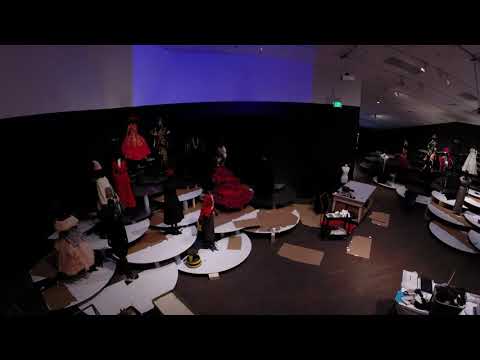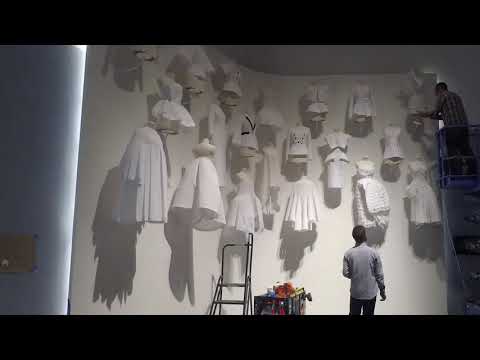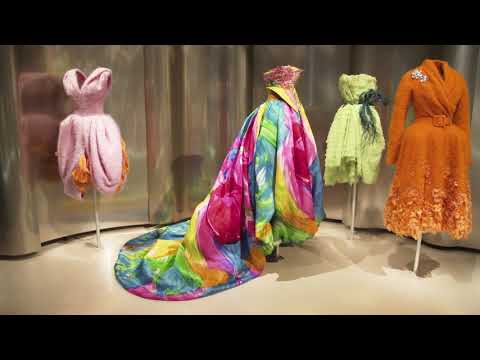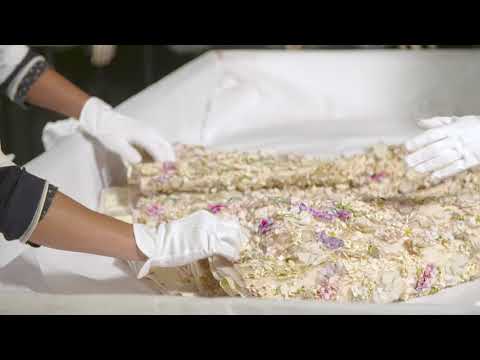 About
Now Closed: November 19, 2018–Mar 17, 2019
Hamilton Building - Level 2
Sold out
Dior: From Paris to the World surveys 70 years of the house of Dior's enduring legacy and its global influence. A selection of more than 200 couture dresses, as well as accessories, costume jewelry, photographs, drawings, runway videos, and other archival material, will trace the history of the iconic haute couture fashion house, its founder, Christian Dior, and the subsequent artistic directors who carried Dior's vision into the 21st century.
Christian Dior, the art gallerist who became a celebrated couturier, generated a revolution in Paris and around the globe after World War II. Dior created haute couture expressing modern femininity, completely shedding the masculine silhouette that had been established during the war. He conceived sophisticated designs featuring soft shoulders, accentuated busts and nipped waists that marked the beginning of an epic movement in fashion history that would eventually lead to Dior successfully becoming the first worldwide couture house.
The chronological presentation, showcasing pivotal themes in the House of Dior's history, will focus on how Christian Dior cemented his fashion house's reputation within a decade and will highlight how his successors, Yves Saint Laurent, Marc Bohan, Gianfranco Ferré, John Galliano, Raf Simons, and Maria Grazia Chiuri, incorporated their own design aesthetic.
This exhibition is organized by the DAM and curated by Florence Müller, the DAM's Avenir Foundation Curator of Textile Art and Fashion. It features exhibition design by internationally renowned architect Shohei Shigematsu, principal of OMA New York. Following its run at the DAM, this exhibition will travel to the Dallas Museum of Art.
Exposición
Del 19 de noviembre de 2018 al 17 de marzo de 2019
Edificio Hamilton, Nivel 2
Dior: From Paris to the World (Dior: de París al mundo) es una mirada a 70 años del legado perdurable y la influencia mundial de la Casa Dior. Una selección de 150 vestidos de alta costura, así como accesorios, joyería, fotografías, dibujos, videos de desfiles de modas y materiales del archivo cuentan la historia de la emblemática casa de alta costura, de su fundador, Christian Dior, y de los directores artísticos posteriores que llevaron la visión de Dior al siglo XXI.
Christian Dior, el dueño de una galería de arte que luego se convirtió en un modisto famoso, causó una revolución en París y en todo el mundo después de la Segunda Guerra Mundial. Dior creó alta costura que expresaba la femineidad moderna y eliminaba por completo la silueta masculina que se había establecido durante la guerra. Concibió diseños sofisticados con hombros suaves, busto pronunciado y cintura reducida, y eso marcó el inicio de un movimiento excepcional en la historia de la moda que haría que Dior terminara convirtiéndose en la primera casa de alta costura del mundo.
La presentación cronológica enfatiza aspectos fundamentales de la historia de la Casa Dior y se centrará en cómo Dior cimentó la reputación de la casa en una década. También destacará cómo sus sucesores, Yves-Saint Laurent, Marc Bohan, Gianfranco Ferré, John Galliano, Raf Simons y Maria Grazia Chiuri, dejaron su propia huella en la estética del diseño.
Esta exposición está organizada por el DAM y está a cargo de Florence Müller, la curadora de la fundación Avenir Foundation de arte textil y moda. Shohei Shigematsu, el arquitecto reconocido mundialmente y director de la OMA de Nueva York, se encargó del diseño de la exposición.
Dior: From Paris to the World es una exposición organizada por el Denver Art Museum. La presentan Joy y Chris Dinsdale. Asimismo, recibe el apoyo de Bridget y John Grier, John Brooks Incorporated, Nancy Lake Benson, los donantes de la campaña benéfica Annual Fund Leadership Campaign, así como de los ciudadanos que brindan su apoyo al Distrito de Organizaciones Científicas y Culturales (SCFD, por sus siglas en inglés). Extendemos un agradecimiento especial a la fundación Avenir Foundation por su apoyo al departamento de arte textil y moda. Apoyo promocional proporcionado por 5280 Magazine, CBS4, Comcast Spotlight y The Denver Post.
For Members
Members enjoy half-price tickets to this exhibition.
Not yet a member? Join today.
Share your visit with the DAM!
#DiorinDenver