Claude Monet
The Truth of Nature
Opens October 21, 2019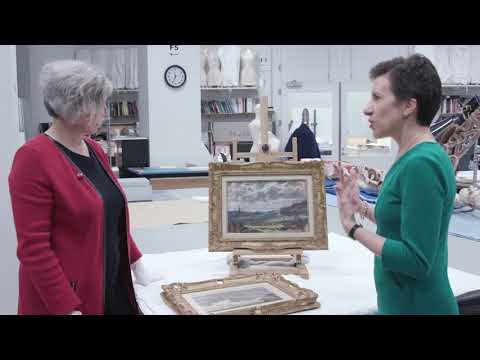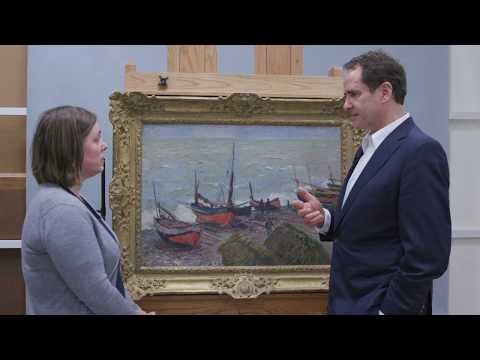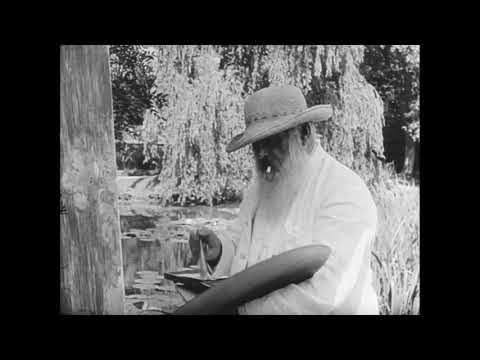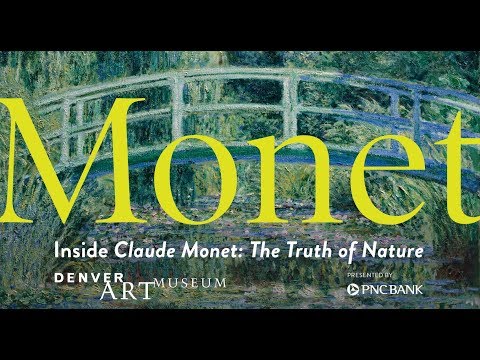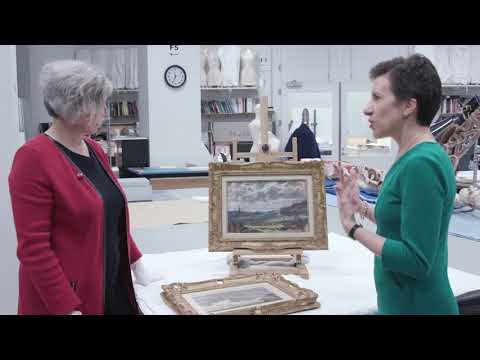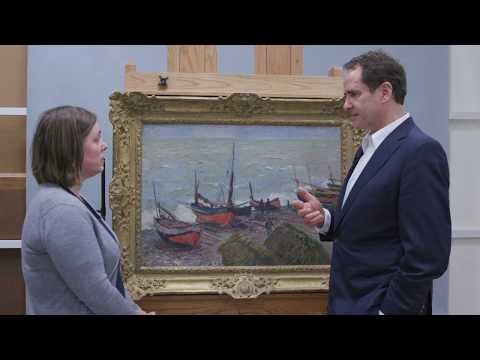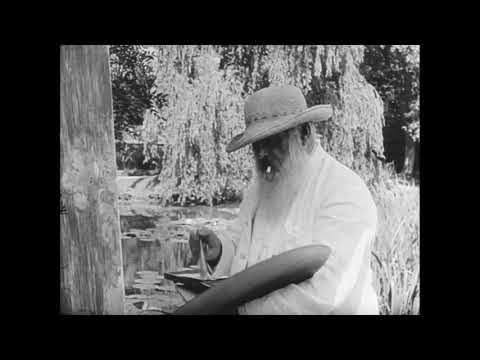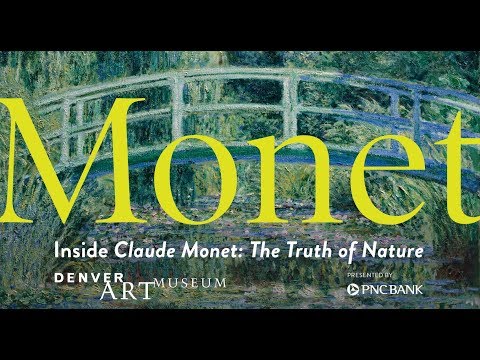 About
October 21, 2019 – February 2, 2020
Denver Art Museum - Hamilton Building
Ticketed with member discount
For tickets,
purchase online
or call 720-913-0130.
The Denver Art Museum will be home to the most comprehensive U.S. exhibition of Monet paintings in more than two decades. The exhibition will feature more than 120 paintings spanning Monet's entire career and will focus on the celebrated French impressionist artist's enduring relationship with nature and his response to the varied and distinct places in which he worked.
Monet traveled more extensively than any other impressionist artist in search of new motifs. His journeys to varied places including the rugged Normandy coast, the sunny Mediterranean, London, the Netherlands, and Norway inspired artworks that will be featured in the presentation. The exhibition will uncover Monet's continuous dialogue with nature and its places through a thematic and chronological arrangement, from the first examples of artworks still indebted to the landscape tradition to the revolutionary compositions and series of his late years.
The presentation of Claude Monet: The Truth of Nature will explore Monet's continuous interest in capturing the quickly changing atmospheres, the reflective qualities of water and the effects of light, aspects that increasingly led him to work on multiple canvases at once. Additionally, the exhibition will examine the critical shift in Monet's painting when he began to focus on series of the same subject, including artworks from his series of Haystacks, Poplars, Waterloo Bridge, and Waterlilies.
Claude Monet: The Truth of Nature will also delve into the artist's increasing abandonment of any human presence in the landscapes he created, a testimony to his commitment to isolate himself in nature. This creative process simultaneously established an intimacy with his subject, which culminated later in Giverny, where he created his own motif through meticulous planning, planting, and nurturing of his flowers and plants, which he then translated onto the canvas.
This exhibition is organized and curated by Angelica Daneo, the DAM's Chief Curator and curator of European art before 1900, Christoph Heinrich, Frederick and Jan Mayer Director of the DAM, and Museum Barberini Director Ortrud Westheider. Major lenders include the Musée d'Orsay, Paris; Musée Marmottan Monet, Paris; Museum of Fine Arts, Boston; The Art Institute of Chicago; and the Metropolitan Museum of Art, New York. A catalog accompanying the exhibition, and published by Prestel Publishing, will include essays by renowned scholars, including Marianne Mathieu, James Rubin, George T.M. Shackelford, Richard Thomson, and Paul Hayes Tucker, among others. The publication will be available in The Shop at the Denver Art Museum and through the online shop. Co-organized by the DAM and the Museum Barberini in Potsdam, Germany, Denver will be the sole U.S. venue for this presentation.
To purchase tickets for groups of 10 or more, contact group sales at 720-913-0088 or groupsales@denverartmuseum.org.
Individual tickets are now on sale. Extended hours are available during Claude Monet: The Truth of Nature. Check the ticketing page for additional times.
Exposición
Se inaugura el 21 de octubre de 2019
Del 21 de octubre de 2019 al 2 de febrero de 2020
Las entradas están a la venta.
El Denver Art Museum será la sede de la exposición más completa de pinturas de Monet en los EE. UU. en más de dos décadas. La exposición presentará más de 100 pinturas de la carrera entera de Monet y se centrará en la relación imperecedera que tenía el célebre impresionista francés con la naturaleza y su respuesta a los diversos lugares tan distintos en los que trabajaba.
Monet viajó más que cualquier otro artista impresionista en busca de temas nuevos. Entre los lugares diversos que visitó durante sus viajes está la costa abrupta de Normandía, el soleado Mediterráneo, Londres, los Países Bajos y Noruega, los que inspiraron obras que se presentarán aquí. La exposición pondrá de relieve el diálogo continuo que tenía Monet con la naturaleza y sus lugares mediante una organización temática y cronológica, desde los primeros ejemplos de obras aún influenciadas por la tradición paisajista hasta las composiciones revolucionarias y las series de sus últimos años.
La exposición Claude Monet: The Truth of Nature (Claude Monet: la verdad de la naturaleza) explorará el interés continuo de Monet en captar las atmósferas rápidamente cambiantes, las cualidades reflectantes del agua y los efectos de la luz, aspectos que cada vez con más frecuencia lo llevaban a trabajar en varios lienzos al mismo tiempo. Además, la exposición examinará el giro crítico en la pintura de Monet cuando comenzó a enfocarse en series del mismo tema, como las obras de sus series de pajares, álamos, el puente Waterloo y los nenúfares.
Claude Monet: The Truth of Nature también profundizará sobre el abandono cada vez mayor que hacía el artista de la presencia humana en los paisajes que creaba, testimonio de su compromiso de aislarse en la naturaleza. Este proceso creativo establecía simultáneamente una intimidad con su modelo, lo que culminó más tarde en Giverny, donde creó un tema propio al planear, plantar y nutrir sus flores y plantas meticulosamente, que después trasladaba al lienzo.
Esta exposición está organizada y a cargo de Angelica Daneo, curadora en jefe y curadora del arte europeo anterior a 1900 del Denver Art Museum, Christoph Heinrich, director Frederick y Jan Mayer del DAM y de Ortrud Westheider, director del Museum Barberini. Las principales instituciones que prestaron las obras incluyen las siguientes: Musée d'Orsay, París; Musée Marmottan Monet, París; Museum of Fine Arts, Boston; The Art Institute of Chicago; y Metropolitan Museum of Art, Nueva York. Un catálogo que acompañará a la exposición, publicado por Prestel Publishing, incluirá ensayos de académicos renombrados, entre ellos, Marianne Mathieu, James Rubin, George T.M. Shackelford, Richard Thomson y Paul Hayes Tucker. Este catálogo estará a la venta en las tiendas The Shop del Denver Art Museum y en su tienda en línea. La exposición la organizan en conjunto el DAM y el Museum Barberini de Potsdam, Alemania, y Denver será el único lugar en los Estados Unidos en donde se presentará.
Entradas
Para comprar entradas para grupos de 10 o más, pónganse en contacto con el departamento de ventas para grupo llamando al 720-913-0088 o a groupsales@denverartmuseum.org. Suscríbase a nuestro boletín electrónico para recibir noticias.
Claude Monet: The Truth of Nature está organizada en conjunto por el Denver Art Museum y el Museum Barberini de Potsdam. Se presenta con el generoso apoyo del PNC Bank. Asimismo, recibe el apoyo de Robert y Carolyn Barnett, de los donantes para la campaña benéfica Annual Fund Leadership Campaign y de los ciudadanos que brindan su apoyo al Distrito de Organizaciones Científicas y Culturales (SCFD, por sus siglas en inglés). Apoyo promocional proporcionado por 5280 Magazine, CBS4, Comcast Spotlight y The Denver Post.
Claude Monet, Boulevard des Capucines (Bulevar de las Capuchinas), 1873-1874. Óleo sobre lienzo; 31 5/8 x 23 3/4 pulgadas (80.3 x 60.3 cm). Nelson-Atkins Museum of Art, Kansas City, Misuri. Obra adquirida por el fondo Kenneth A. and Helen F. Spencer Foundation Acquisition Fund, F72-35. Foto cortesía de Nelson-Atkins Media Services / Jamison Miller
Claude Monet, The Parc Monceau (El parque Monceau), 1878. Óleo sobre lienzo; 28 5/8 x 21 3/8 pulgadas. Metropolitan Museum of Art: el fondo The Mr. and Mrs. Henry Ittleson Jr. Purchase Fund, 1959, 59.142. Imagen cortesía del Metropolitan Museum of Art.
Claude Monet, Bateaux de peche (Botes de pesca), 1883. Óleo sobre lienzo; 25-3/4 x 36-1/2 pulgadas. Denver Art Museum: Colección de Frederic C. Hamilton, legado al Denver Art Museum, 37.2017
Claude Monet, Chemin dans les bles a Pourville (Camino en los trigales de Pourville), 1882. Óleo sobre lienzo, 23 x 30 1/2 pulgadas, colección del Denver Art Museum: Colección de Frederic C. Hamilton, 2016.365
Claude Monet, The Canoe on the Epte (La canoa en el Epte), circa 1890. Óleo sobre lienzo; 52.55 x 57.5 pulgadas (133.5 x 146 cm). Adquisición, 1953. Inv. MASP.00092. Colección del Museu de Arte de São Paulo, Assis Chateaubriand. Foto de Eduardo Ortega.
Plan Your Visit
ACCESS
The DAM strives to be accessible to everyone. Wheelchairs and strollers are welcome in the museum and galleries, and may be borrowed at the front desk. Scooters and motorized wheelchairs also are permitted, as are canes and walkers that convert to stools. You may also use the museum-provided gallery stools (available at the exhibition entry).
Large-print booklets containing the exhibition text are available for complimentary use in the exhibition.
AUDIO GUIDES
There are different versions of the Monet audio guide for adults and families, both available in English and Spanish. Audio guides are included with the price of the ticket.
Please keep the volume on your audio guide at a reasonable level.
All hand-held audio devices come with a headset.
You also may opt to use your own earbuds plugged into the hand-held audio device.
Please ask a gallery host if you have any questions about using the audio guide.
Feel free to experiment with either guide or check them both out.
DRESS
The weather in Colorado can change dramatically in a short time. Please dress comfortably and in layers to adapt to the changing weather and the different temperatures in the museum.
FOOD AND DRINK
Please do not have any food or drink in the galleries. The Callahan Café in the Hamilton Shop on level one is a great place to buy and enjoy drinks and snacks. Here is a list of some of the dining options near the museum.
GROUP VISITS
College and adult groups (10 or more people) can receive group-rate admission with advance reservations. Two-week advance reservations required. To make reservations or schedule your group tour today, call 720-913-0088 or email groupsales@denverartmuseum.org.
LOCKERS
For your safety and comfort as well as the protection of the objects, we ask that you store large bags and backpacks (including purses) before you enter gallery spaces. Free lockers are available on the first and lower levels for your convenience (lockers require a quarter, which is returned when you're done).
PARKING
There is a lot of building construction happening in the Golden Triangle neighborhood. Please allow extra time for traffic and parking.
The most convenient place to park is the Cultural Center Complex Garage at 12th Avenue and Broadway. You may be able to pre-purchase your parking permit online and guarantee your parking space in the Cultural Center Complex Garage, even when it's marked full or closed (quantities are limited). To purchase a one-time use ePermit for the garage, visit CulturalParking.com. (Please note the DAM does not own or operate this garage.)
You also can try SpotHero to reserve parking. To reserve your parking spot, visit the Denver Art Museum SpotHero Parking Page and book a spot with rates up to 50% off drive-up.
New to SpotHero? Click here to download the SpotHero app.
Learn more about public transportation, driving directions, and parking.
PHOTOGRAPHY
We are a photography-friendly museum, and photography without a flash for personal use is permitted. Please do not use tripods, monopods, or similar equipment in the galleries. Use the hashtag #MonetatDAM to see what others are sharing online.
RENOVATION
The Martin Building (formerly known as the North Building) is under renovation.
The Light Show, on levels 3 and 4 of the Hamilton Building, showcases objects from the DAM's collection. Access to the rest of the Hamilton Building is included with your ticket to Monet.
QUESTIONS?
If you have any questions, feel free to ask at the museum welcome center on level one, or ask in advance by calling 720-913-0130. Volunteers and staff throughout the museum are also happy to help.