Women of Abstract Expressionism
On View through September 25, 2016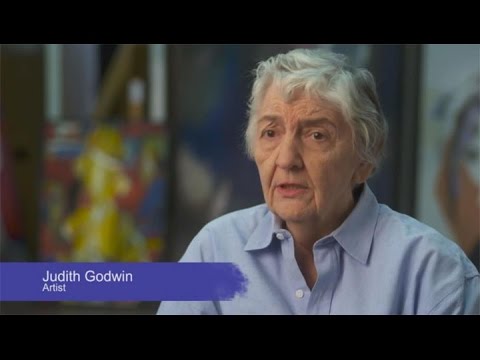 On View through September 25, 2016
Hamilton Building - Level 4
Included in general admission.

The groundbreaking exhibition Women of Abstract Expressionism will celebrate the often unknown female artists of this mid-twentieth-century art movement. More than 50 major paintings will be on view by artists working on the East and West Coasts during the 1940s and '50s: Mary Abbott, Jay DeFeo, Perle Fine, Helen Frankenthaler, Sonia Gechtoff, Judith Godwin, Grace Hartigan, Elaine de Kooning, Lee Krasner, Joan Mitchell, Deborah Remington, and Ethel Schwabacher. This will be the first presentation of works by these artists together at one time.
Women of Abstract Expressionism will focus on the expressive freedom of direct gesture and process at the core of abstract expressionism, while revealing inward reverie and painterly expression in these works by individuals responding to particular places, memories, and life experiences.
An original video made for the exhibition (watch trailer in the slide show at top) will include accounts about exciting moments in these artists' lives, as well as issues affecting women during this time period. An illustrated catalog is available in The Shops at the Denver Art Museum.
The exhibition is organized by the Denver Art Museum and curated by Gwen Chanzit, the museum's curator of modern art. After the DAM, the exhibition will travel to the Mint Museum, Charlotte, in October 2016 and the Palm Springs Art Museum in February 2017.
Women of Abstract Expressionism (on view June 12–September 25, 2016) is included in general admission and is free for members.
Members get to see the exhibition first by reserving free, timed-entry tickets for the Member Preview on June 11.
Become a member or renew your membership online or call 720-913-0130 (10 am–5 pm).
Group Tickets, Group Tours & Event Rentals
Specially priced tickets for groups of 10 or more are now available, as well as reservations for private gallery rentals and events. Exhibition tours for groups also can be scheduled (3-week advance reservations required).
Please contact group sales at 720-913-0088 or email groupsales@denverartmuseum.org for group tickets and booking details.