Nick Cave: Sojourn
Jun 9, 2013–Sep 22, 2013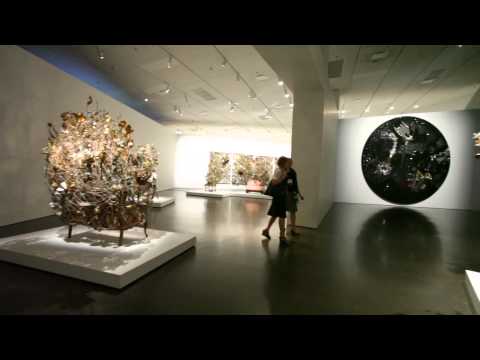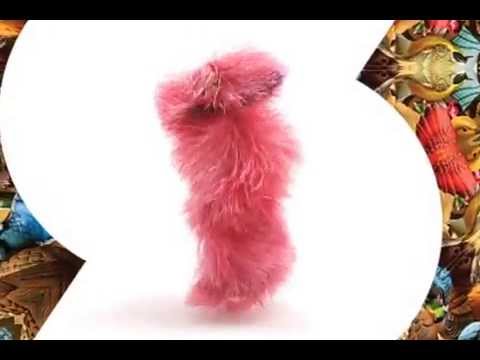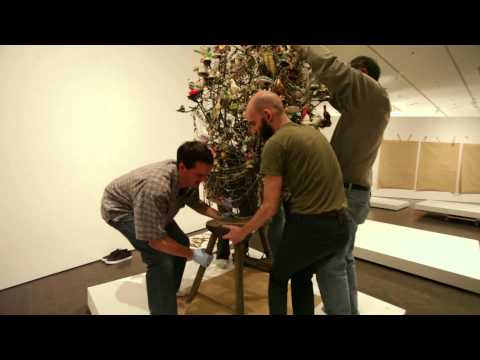 about
Closed: June 9, 2013–Sep 22, 2013
Hamilton Building - Level 2
Ticketed with member discount
For tickets,
purchase online
or call 720-913-0130.
"Artist Nick Cave's gorgeous creations are a must-see at the DAM...." – Michael Paglia, Westword
"Sojourn will delight audiences of all ages with its sophisticated blend of color and whimsy." – Westword
"Nick Cave: Sojourn is a multisensory experience unlike any other.... Cave's imagination is a whimsical, talented land that begs you to immerse yourself."– Daliah Singer, 5280
Taking visitors on a journey through the artist's imagination, Nick Cave: Sojourn will feature approximately 40 new artworks including more than 20 new Soundsuits. Cave's multi-sensory, immersive installation will transport visitors to a magical world of color, texture, sound, and movement.
In the exhibition, visitors will see a passageway constructed of thousands of buttons; large-scale, sculptural objects made out of found objects; more than 20 new Soundsuits; and new short films.
Described as textiles-meet-modern dance, Cave's colorful, larger-than-life sculptures have been displayed in museums and many of the Soundsuits have been worn by Cave and other professional dancers as part of performances. The Soundsuits consist of a wide variety of materials and are designed to make noise as the wearer moves.
Nick Cave: Sojourn will be on view through September 22, 2013. This ticketed exhibition is free for members.
Soundsuits Performance
Nick Cave has selected 10–15 people to join in a performance on June 28 as part of the final Friday Untitled #58 (Getup) event at the DAM. The performance will involve local dance groups, musicians and DJs.
More Nick Cave Content
Find more artworks by and interviews with Nick Cave on the DAM's Nick Cave board on Pinterest and Nick Cave playlist on YouTube.
Find links to behind-the-scenes notes about Nick Cave: Sojourn in the Related Blog Posts box on this page.